WORDS
The texts of Bulgarian folklore songs show the beauty, affluence and emotionality of the Bulgarian language.
Personal salutation gives an idea of the emotional side of the Bulgarian language. It is positive or negative, but never indifferent.
Examples: When we meet Dimana, Rada or Jana, we express our positive attitude calling them "Dimanke", "Radke", "Janke" or negative attitude saying them "Dimano", "Rado" and "Jano". A third diminutive form that also gives a positive attitude is "Dimanche" / "Rade" / "Janche".
The official form is the only neutral salutation. We use family name in it. The example is "Mr Petkov".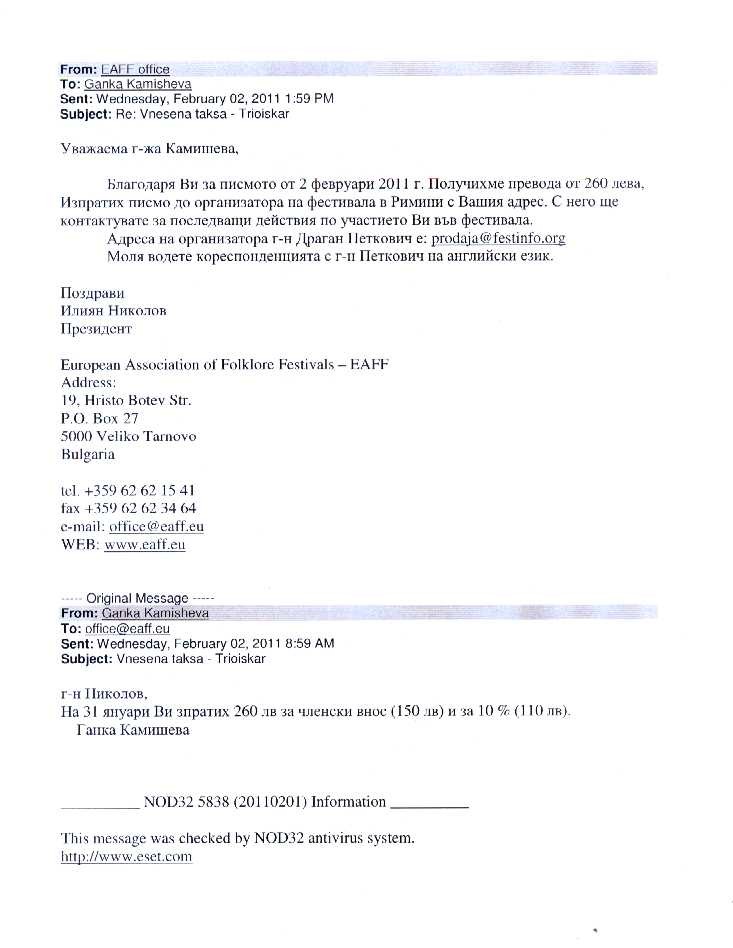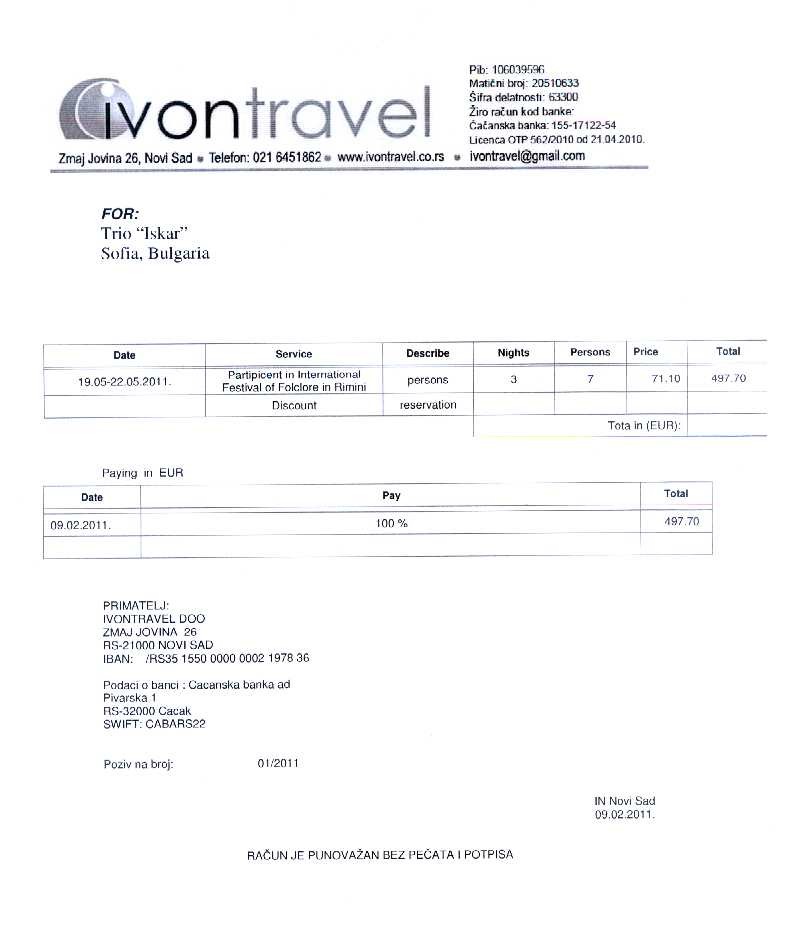 CONTACTS Tel. +359 899 75 05 90
E-mail: gkamish@issp.bas.bg; E-mail: trioiskar@yahoo.com
Skype: physmuseum Skype: trioiskar
http://www.trioiskar.com


Created: 20 January 2012
Updated: 29 May 2017